David and I met November 2001, when I was a sophomore in college. I had invited some friends over one Saturday evening to hang out. I remember opening the door to let everyone in and my friend James gave me a hug when he entered. James was always a huggy person, so this wasn't unusual for him. Then in walked this random guy, whom I had never met before, and he immediately hugged me as well. I was a little shocked, as I am definitely not a hugger by nature. I was thinking to myself, what is the guy doing!?!
He introduces himself as David and we eventually get to talking. He asks me all these questions and found out that I liked
Weezer
and was a Christian. He was immediately hooked. I was soon hooked as well, as he was good looking and funny. After exchanging info and saying goodbye, I was on cloud nine and I was thinking to myself, Thank You God for introducing me to this amazing guy! Meanwhile, David had told his friends parents, that he had met the girl he was going to marry. Awwww! :D
He was supposed to call the next day, but never did. I waited and waited, but nothing. I was pretty bummed out, as I really thought we had hit it off. Now, I could have called him as I had his number, but here I was thinking that I got stood up. I wasn't about to call him and look silly.
Later, that evening, I was checking my email and noticed that he had emailed me. I thought to myself, hmm I wonder kind of excuse he is going to have. Basically the email said, that he had a great time the previous evening and he tried calling, but no one answered. As I was reading this. I was thinking, "Oh no! Did I give him the wrong number?!". I then read the last line and he asked if xxx-xxx-xxxx was the right number. Turns outs, I has accidentally switched the last two digits around! I was mortified and I felt so bad! Here he was thinking this entire time, that I had blown him off!
I nervously called him and I probably apologized, over and over again a thousand times. Luckily, he thought that the entire situation was kinda funny. I remember that we talked for quite awhile, on the phone that night. We made plans to see each other the next night, which was the start of our next three dates in three days!
Looking back, the entire situation makes me smile as we were so young and silly. Little did we know, that 5 and half years later we would get married!
Here are some photos of us through our journey of getting to know each other (please excuse the horrible picture quality of some of these as they were taken before we had digital cameras):
This one was taken about a month after we met. We are sooo young here! Robyn: 19, David: 21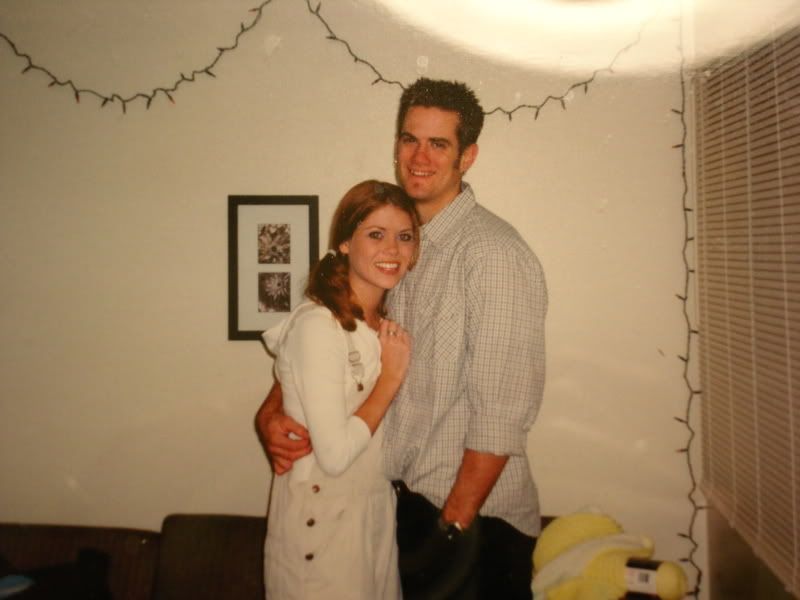 We took a trip back to Indiana to see my parents and we visited Chicago as well. David was very excited to go to a Cubs game!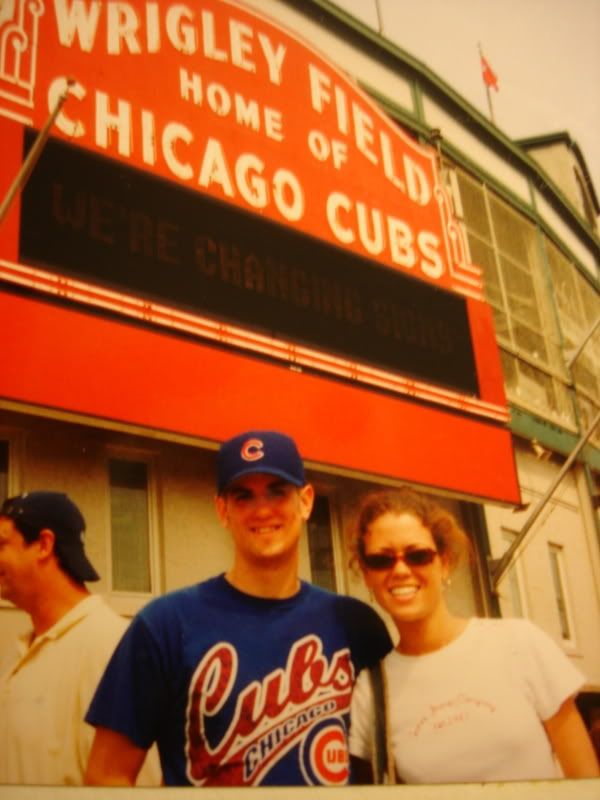 Lake Michigan


Our 1 year anniversary: We went to Santa Barbara, CA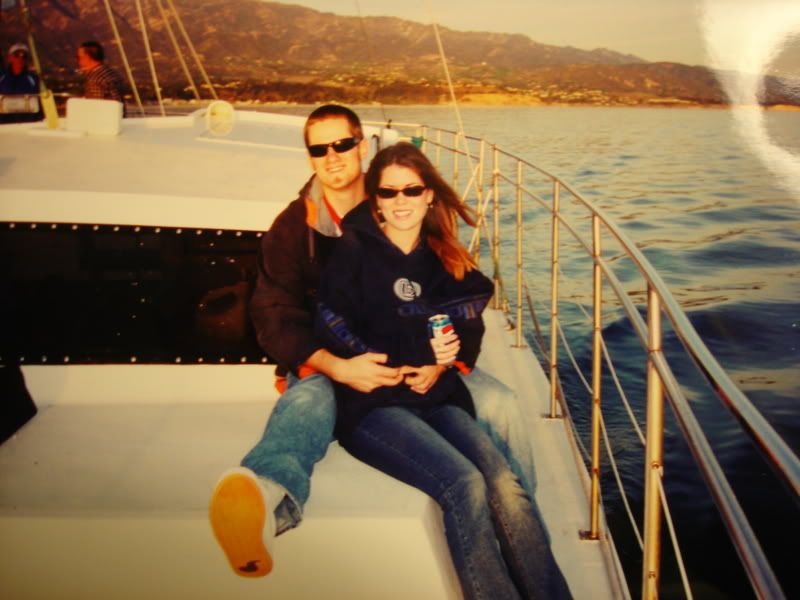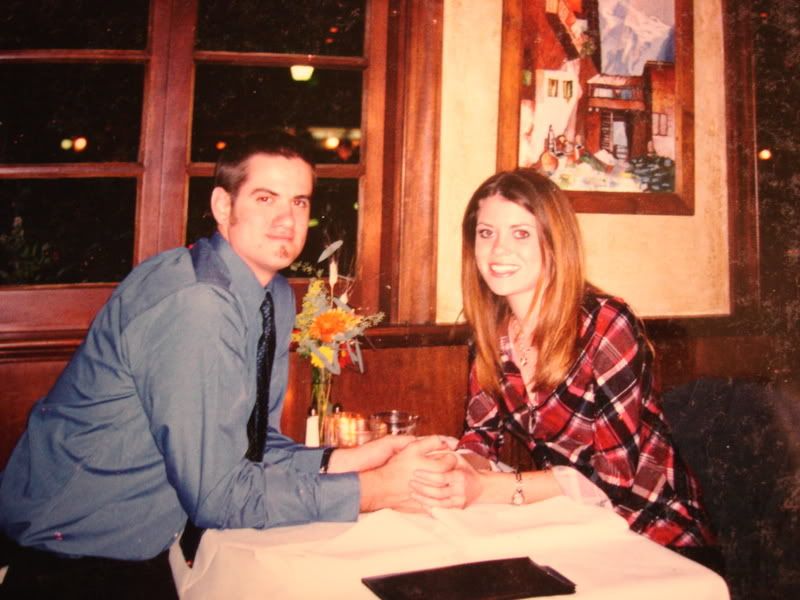 Catalina, CA


Lake Arrowhead, CA


Near Prineville, OR