Thanks to Jenn, one of the knotties on the Inland Empire board, I was told about how today September 24th, Chili's was going to donate 100% of their profits to
St. Jude Children Research Hospital
. Us girls had talked about going out to dinner to celebrate Tawni's birthday and when I heard about this fund raiser I suggested it to the girls. They all loved the idea as Chili's has great food and what a better way to support a great hospital.
If you also donated an additional amount you got to color your own pepper. Here is mine! I drew little peppers on the big pepper!
Here is the beautiful birthday girl!
Tawni and I shared the Citrus Fire Chicken and Shrimp Fajitas! They were so good!
Tawni opening birthday gifts.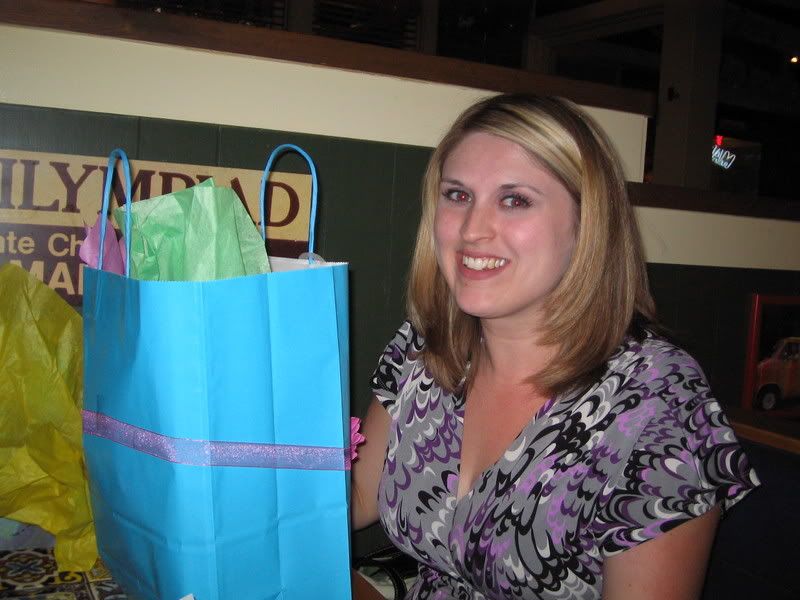 The rest of the girls, Renee, Rachel and Jenni.
Happy Birthday Tawni! Hope your birthday was amazing!