I just realized that I hadn't done a recap about David's birthday so here you go!
We went to the Auld Dubliner last Wednesday with David's family to celebrate. I had never eaten there before, but David had and we also had a coupon. I got the potato leek soup and I was hoping that it would be really good, but it wasn't. I have to say, it was just average and I would never order it again. Everyone else said their food was good, so I may have just ordered the wrong thing on the menu. The service was also really slow and they weren't busy at all. There was one other party eating along with a couple of people at the bar, while we were there. I would be willing to let that slide, if say they were busy but they weren't. Overall, my experience there wasn't that great, but it was nice to be able to spend some time with the family. Maybe, if we decide to go there again they can redeem themselves.
The next day, David's actual birthday we went to
Citrus City Grill
with another couple. Every time we have been there we have thoroughly enjoyed ourselves. We had another coupon, this time $50.00 off which was awesome. We got their calamari appetizer, I got the Ahi and the hubby got Pork Tenderloin, which were all really good. Our server was the greatest and hooked David up with a special dessert for his birthday, when they normally only do ice cream. It was sooo good! I think I ate most of it though! Here are a couple of pictures!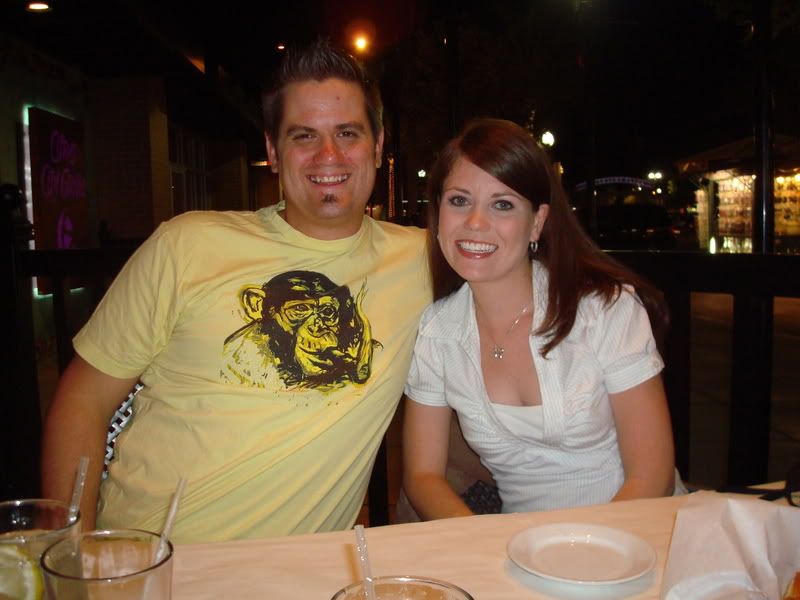 Our yummy dessert!