So I figured I would share with everyone a couple of pictures from David's backpacking trip and tell you a bit about it. They went backpacking in the
Sequoia National Park and Kings Canyon
which is in the eastern Sierra Nevada Mountain range. They hiked 44 miles in 4 days! They didn't realize before heading out on the trail that most people do the same trail in 6 days and not 4! They left from
Mineral King
and headed out to Redwood Meadow where they camped under the redwoods. From there they hiked to Hamilton Lake and over Black Rock Pass. The third night they camped at Spring lake and headed back out the last day. They crossed the Great Western Divide three time in the course of their trip. I am sure it is much more beautiful in person and that the photos do not do it justice. Someday I hope I will get to see part of this area in person. I know I could never do the trip they did as I would never be able to carry my pack that long and over all of the elevation changes they did.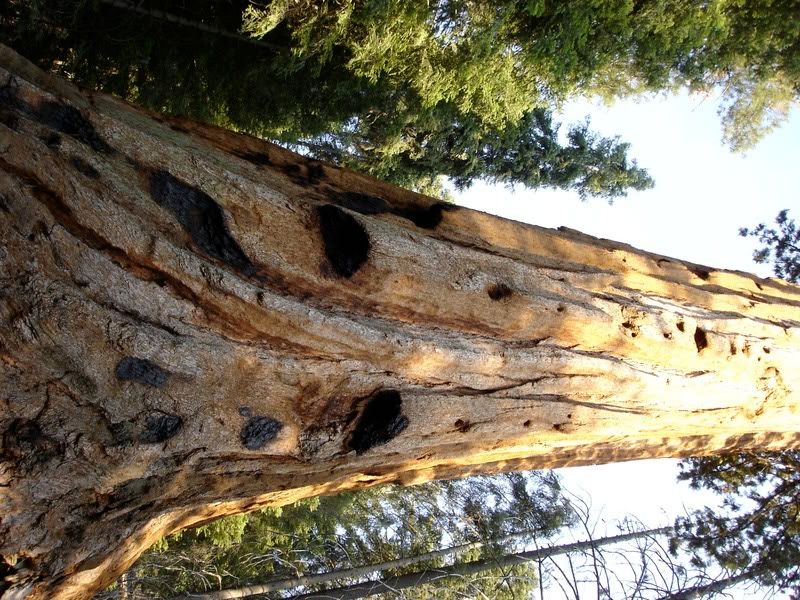 These next two pictures are of Precipice Lake which is on the High Sierra Trail. I love all the blue and red's in the water. I would so love to see this person.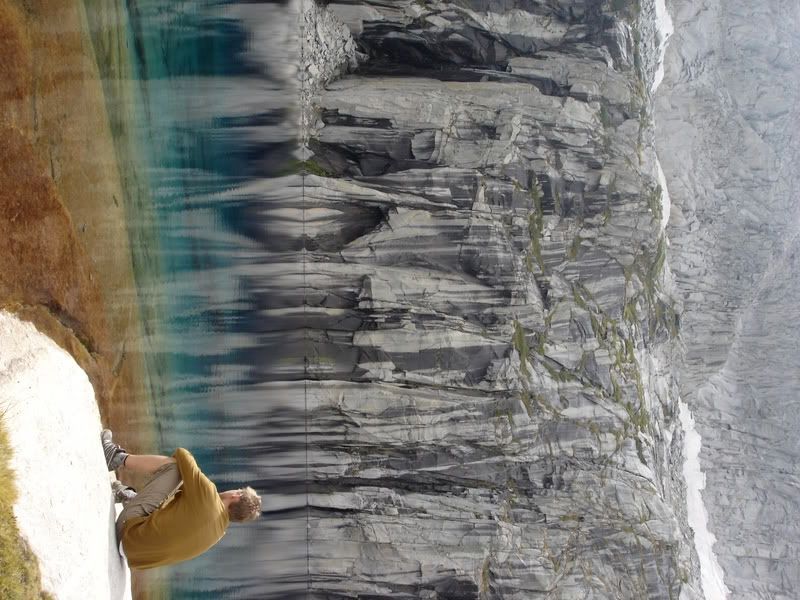 David at Precipice Lake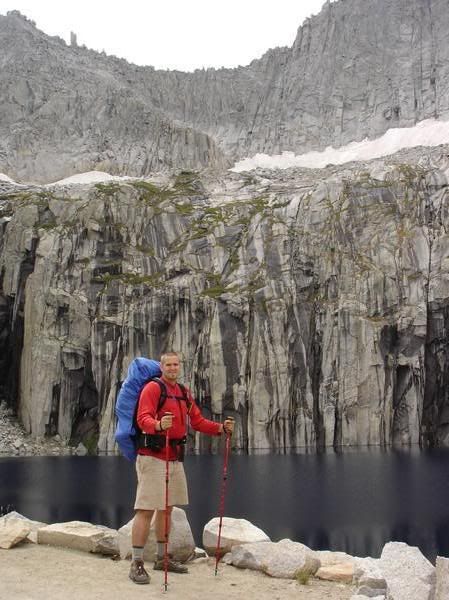 David's cousin Mark. Notice how beyond the edge of the trail it is extremely far down!!
This is one of my favorite shots of his trip!