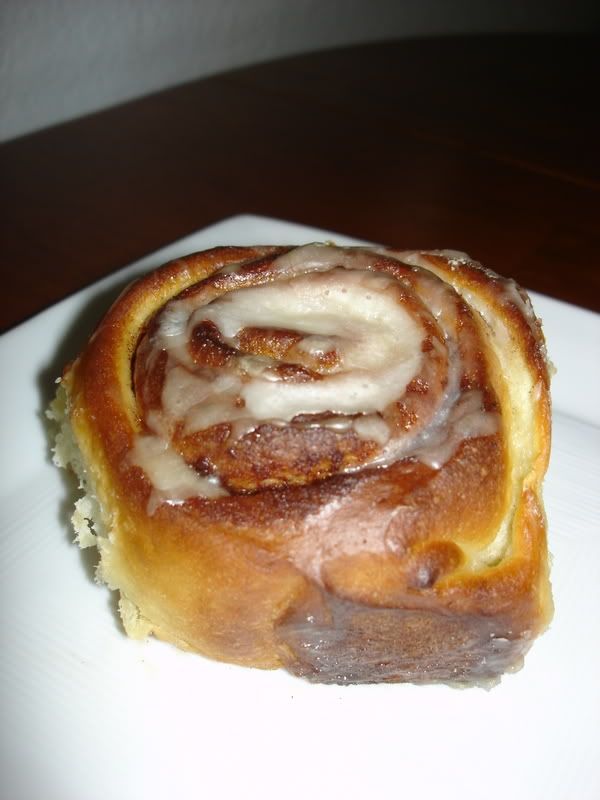 These are semi home made cinnamon rolls, that I made by using
Pillsbury's Hot Roll Mix
. One of the girls on the
What's Cooking board
, on the
nest.com
made these one day and they sounded good, so I figured I would give it a try. I call it semi home made because you still have to kneed the dough and let it rise. I am not experienced in any way when it comes to rolls or bread. I once tried to make pretzels and they were a flop. Ever since then, I have kinda stayed away from making anything bread related. I had a lot of fun making this and they came out really well except the box states they need to bake for 20 to 30 min and at 15 minutes mine were already darker brown. As for making these again, I might not as I personally thought they tasted like the
premade kind in the pop can
and those are much less work. I am just going to post pictures as the recipe is on the side of the box. Overall, I am glad I made them though and I am considering taking a stab at making some bread. You just might see a bread recipe on here soon!
Here is the dough after I rolled it out and sprinkled on the cinnamon and sugar.
Ready to go into the oven.