Whatever I do while at home I am always being followed by our two kitties. They watch me get dressed, brush my teeth, cook and clean. Cali's favorite is to watch me wash dishes. Now Ella isn't as interested in what I do as Cali, but when she does she gets a little more involved.
See below a picture of her in my kitchen cabinets. Now these aren't the cabinets down near the ground. Nope, these are the high ones!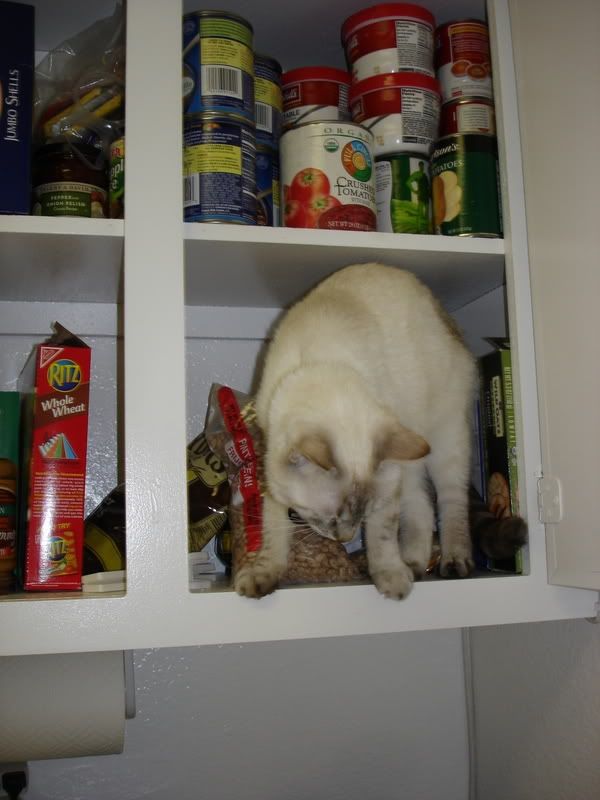 So Cali won't be jealous here is a picture of her.