The hubby and I decided to celebrate our 1st anniversary, by going to Santa Barbara for the weekend. I still can't believe that it has been a year, that we have been married! We headed up to San Simeon, on Friday night. Now I am sure most of you are wondering, "Why San Simeon? ". Well, we had plans to visit
Hearst castle
the next day. Neither David nor I had ever been there. During,
our trip to Miami
in January, we visited the
Vizacaya Museum and Gardens
, which is considered the Hearst Castle of the east coast. We figured why not be able to say we have been to both!
We woke up Saturday morning and it was really sunny but oh so cold! The grounds were so beautiful and especially Neptune's pool. We definitely want to go back to do one of the different tours. I would like to see the bedrooms. Our tour consisted of one of three guest houses, Neptune's pool, the bottom level of the house, and the indoor pool. We also recommend watching the movie, either before or afterwards as it will give you a lot of additional information regarding the Hearst family.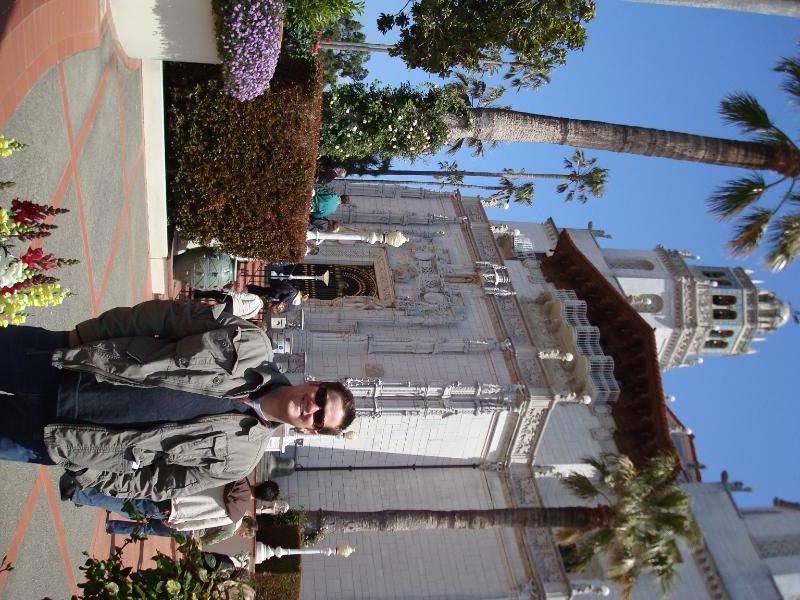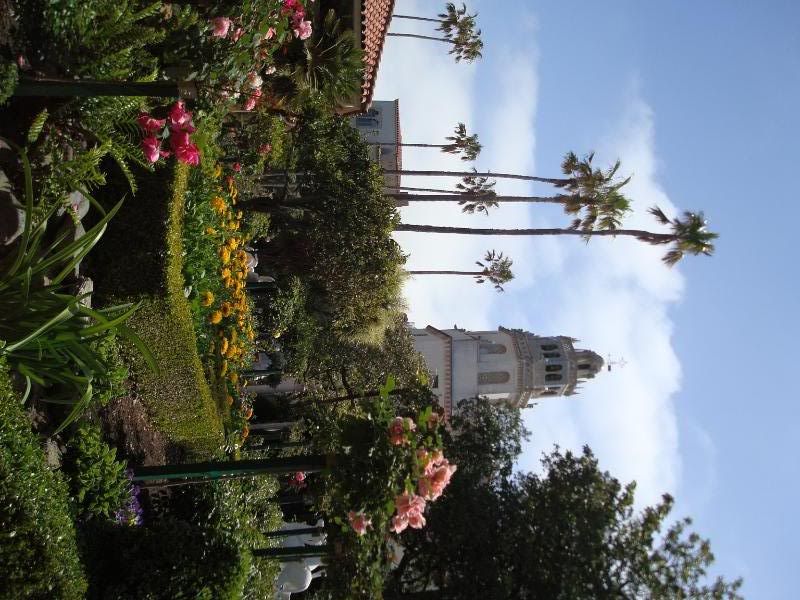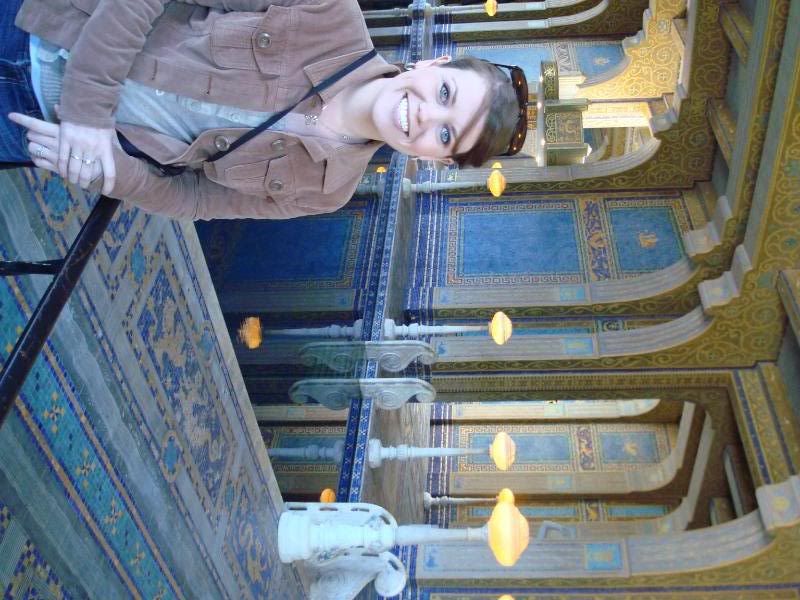 After Hearst castle, we took a couple of pictures at the bay and then headed down to Cambria for lunch. The hubby's family recommended, The Old Stone Station. It's a small little place with a lot of character, great prices and some really good food. I got the fish & chips and David the ribs & blackberry cobbler.
We then headed on down to Santa Barbara and we stayed at, the
Hotel Oceana
. We got an awesome deal on
Priceline's, Name Your Price
. Overall the hotel has some really cute decor, but our carpet was a little on the gross side. Considering how much we paid we weren't disappointed.
For dinner Saturday night, we headed over to
Brophy Bro's
, which I found online at
Santa Barbara.com
. It had a ton of great reviews and was considered more of a local place, loud and very busy. We headed on over and got some great fish. I wouldn't consider it a romantic spot, but we enjoyed the experience and we would go back.
Sunday, morning we headed over to State street and did a lot of window shopping. We went into
Anthropologie
, when David set a couple of their kitchen timers for 5 min and then told me we had to immediately leave! You gotta love my husband! I also longingly looked at
Restoration Hardware
, which I love, but could never afford in a million years.
We grabbed lunch at Zia Cafe. They had great chips & salsa and margaritas. For dinner, we went to the
Santa Barbara FisHouse
. I got the best Ahi tuna! Amazing! We definitely would go back there as well. Monday morning, we walked over to
Sambo's
for breakfast. Both Saturday and Sunday morning, we saw a line out the door. I got the crab cakes benedict and David just the pancakes and eggs. So very good!
As you can tell our vacation centered around food, which always seems to happen. After breakfast, we headed on back. We got home very quickly, which was awesome because I hate LA traffic! We also pulled out the top of our wedding cake and had piece. It was still really good. Thanks Melissa for doing such a good job wrapping it up!
I wish it had been a little bit warmer and that we would have been able to do a little wine tasting but overall we had a great time! I am definitely looking forward to what lays ahead for us!