David and I were finally able to visit our friends the A's newborn baby boy Miles! Boy is he cute! For those of you that don't know who I am talking about, here is a little background on the A's family. Hubby met David A. when they were in football camp back in high school. David A. was hubby's best man in our wedding. David's wife is Talia who cuts my hair, she does an awesome job by the way. Their other son Sammy who is also adorable was our ring bearer. If you have seen our wedding pictures you can't forget Sammy's cute face.
Anyways back to baby Miles, he was such a good baby. He was quiet our entire visit at their house and then out to dinner at Claim Jumper. Seeing his cute little fingers and nose made me want one of our own. Its going to have to be awhile though, so until then we can spoil Sammy and Miles. Here are some pictures Miles.
David holding Miles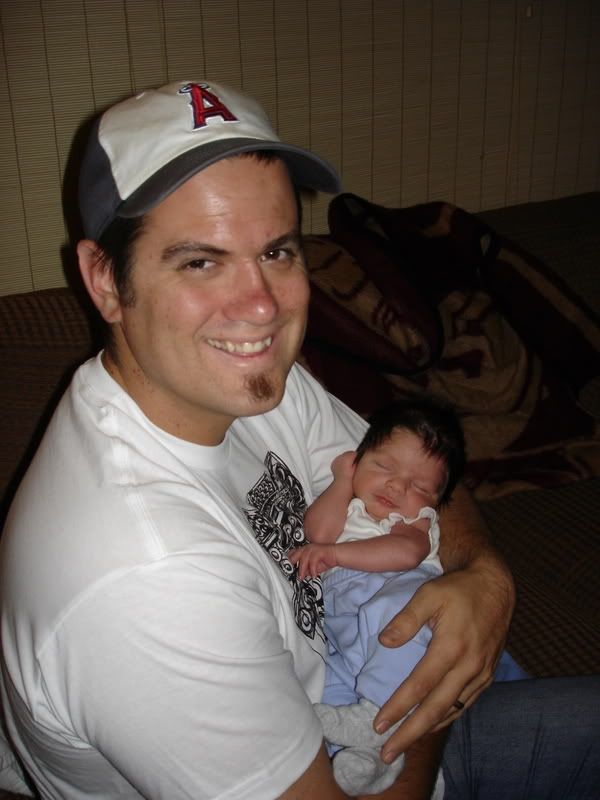 Some photos of Sammy. He is such a ham!