I would say that I had the most fun this day out of any of the others. We
started the day out by going to the
Everglades Alligator Farm.
We saw alligators, crocodiles, and snakes. We also went on the air boat ride which was amazing! It was so smooth and felt like we were skimming the water. The driver did a couple of 360 degree turns which was such an adrenaline rush!
We got a little bit wet!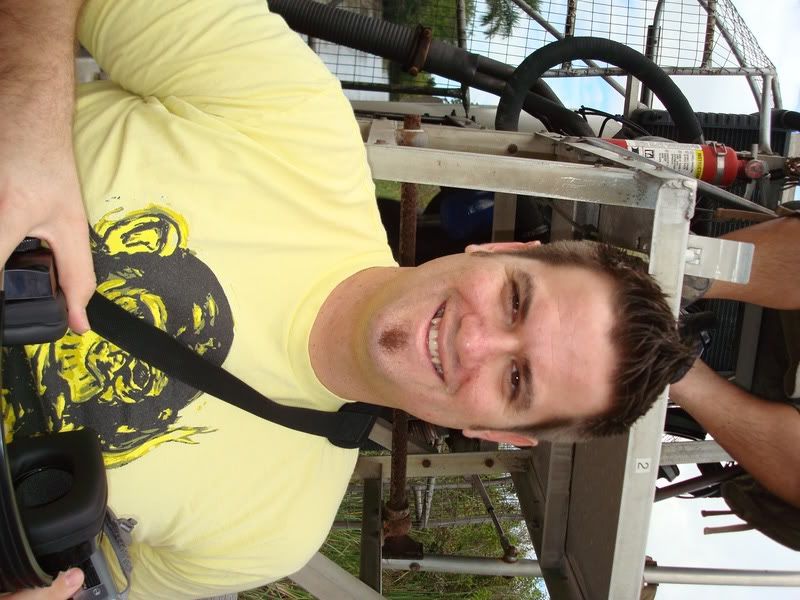 Now, when we went to the snake show, David volunteered me to hold one of the snakes. That's just like my husband to do something like that. On our honeymoon, he volunteered me to get up and dance at the luau in front of everyone. Anyways, back to the snakes. They don't normally scare me and the only time they really make me nervous is if I see them slithering across the ground. So when David volunteered me, I figured I might hold a small snake, until the guy told me to stand with my back to him. As soon as he said that, I knew he was going to be pulling out a huge snake. Before I knew it, he had wrapped a very large Green Burmese Python around my neck! I think I handled it pretty well!
After, touring the alligator farm we headed over to Cracker Barrel for lunch. It was so good like always! Then we drove down to the Florida Keys, but it was late and the sun was starting to set. It felt like we were racing the sun to get as far as we could before it was gone. It was almost as if there was something pulling us to the end.
David and Kate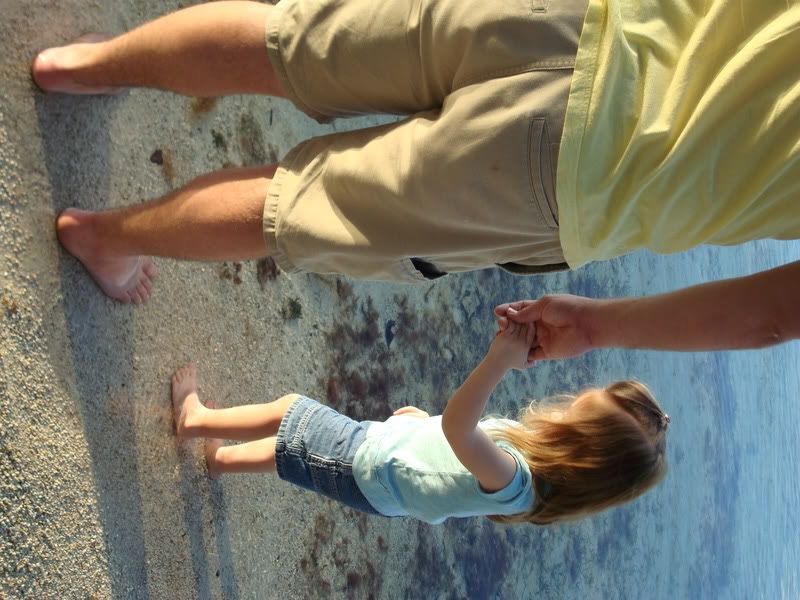 We stopped in Marathon, at the
Island Fish Company
for some of the best Key Lime Pie. It was so light and creamy and a perfect way to end to day!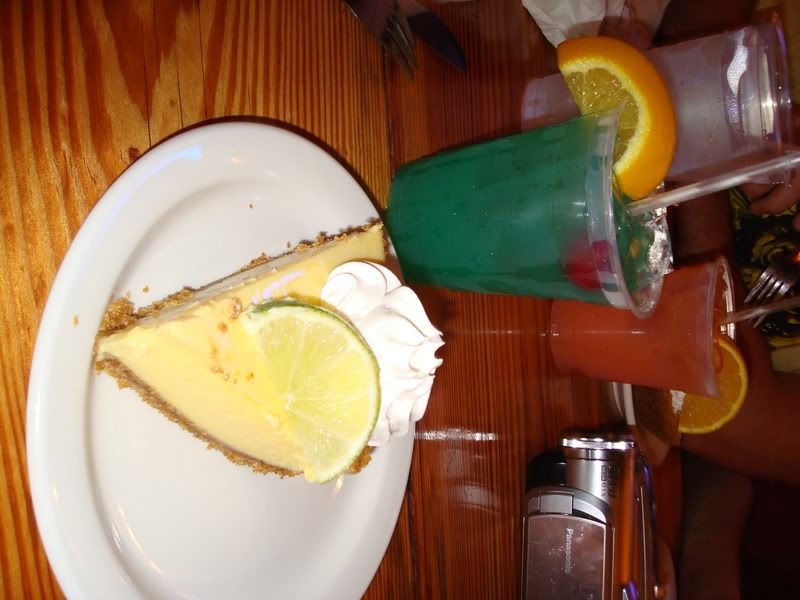 It was a long drive back to Miami, about and hour and half away, but well worth it though!