We are a little bit crazy for going to Disneyland today because it rained on us almost the entire time we were there. It was actually quite fun, until my darn shoes starting getting puddles in the them. I was not a happy camper at that point. Luckily, we were on our way out of the park when it happened and I took them off as soon as I got in the car. The entire way home though, I kept my feet under the heat and they were nice and toasty warm. Overall, we had a great time at Disneyland. We met up with our good friends Tim, Casey and they baby Mercy, who is cute as a button. There were no people at the park, so no long lines. We walked right onto Pirates and it was great! Here are some pictures of our soggy adventure!
Casey and baby Mercy. Look at those blue eyes!
David with Mercy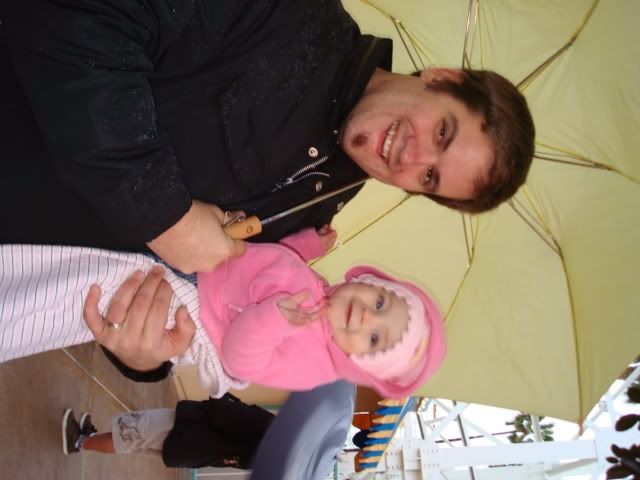 We watched Mercy so Tim and Casey could go on a ride
Here is Mercy getting frustrated. I actually think this photo is funny. You gotta love the look on my face. She had just pushed me away with her hand. Mercy was probably thinking, "Your not mom!". She wasn't too happy at this point!
I had on 5 layers of clothing!
David with his Cherry Coke from Coke corner. Casey and I got hot chocolate.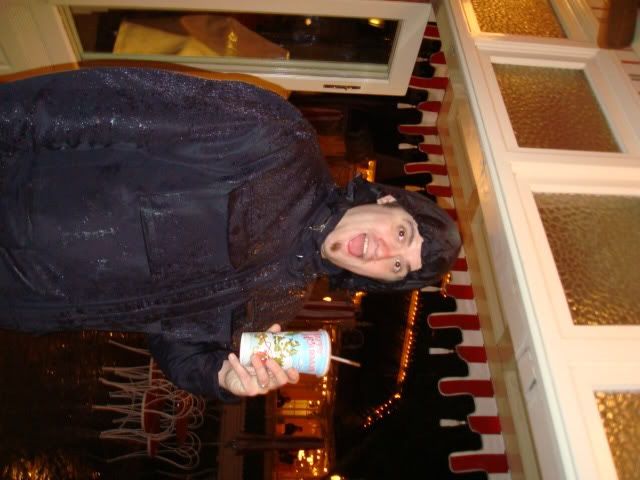 I think we will definitely do another trip to Disneyland in the rain. Next time though, I know I have to wear better shoes!