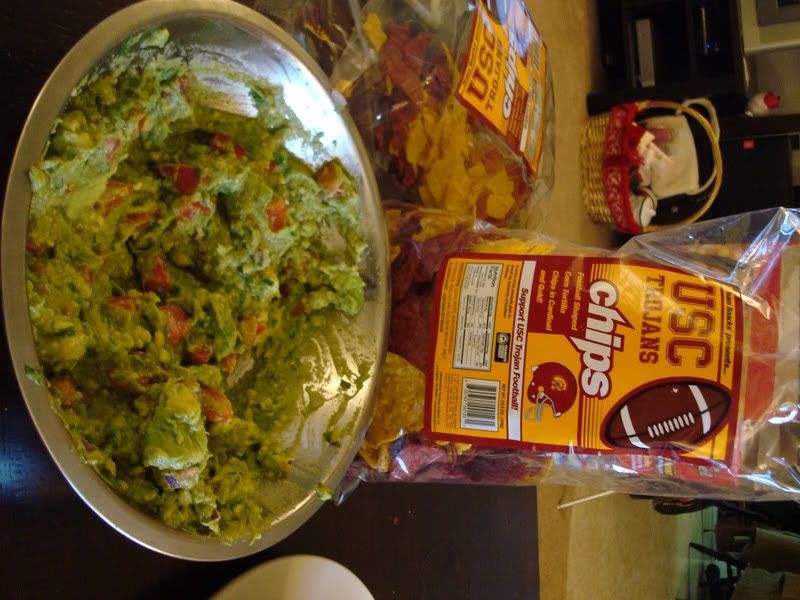 I found this recipe awhile ago and have made it many times. This is a great recipe and I get many requests for it! I just realized today though, that I have never blogged about it before, so here you go!
Guacamole
Source:
Alton Brown, Good Eats on the Foodnetwork
Ingredients:
3 avocados, halved, seeded and peeled
1 lime, juiced
1/2 tsp of kosher salt
1/2 tsp of ground cumin
1/2 tsp of cayenne
1/2 medium onion, diced
2 Roma tomatoes, seeded and diced
1 Tbsp of chopped cilantro
1 clove of garlic, minced
Directions:
In a medium bowl, toss the scooped avocado pulp and lime juice. Drain, and reserve the lime juice, after all of the avocados have been coated. Using a fork to mash the avocados till smooth. Add the salt, cumin, and cayenne and mix. Then, fold in the onions, tomatoes, cilantro, and garlic. Add 1 Tbsp of the reserved lime juice. Let sit at room temperature for 1 hour and then serve.